Promotional materials about the company «TM.VELTEK», as well as interviews and other useful publications
20 Years in the World of Flux-Cored Wires
In 1993 in Kiev a joint Russian-Ukrainian Company «TM VeldTek Ltd.» was set up by the initiative of PWI staff. The Company was successfully developing in the direction of flux-cored wire manufacture. This was promoted by the support of «Dnepropetrovsk Hardware Production Association», where the management appreciated the idea of restoring flux-cored wire manufacturing in Ukraine.
Read full article
---
«TM.WELTEK» Ltd. — strategy of development
The Editorial Board of «The Paton Welding Journal» considered it useful to get the readers acquainted with the achievements of the TM. VELTEK and specifics of work of this enterprise. Below, the interview with Andrey A. Golyakevich, the Director of Company, is published
Read full article
---
Only in Russian/Ukrainian
---
На сайте ассоциации «Электрод» опубликован Протокол рабочего совещания старейших представителей предприятий – членов ассоциации «Электрод», в котором принял участие и директор ООО «ТМ.Велтек» А.А. Голякевич
...А.А. Голякевич обратил внимание на то, что, по его мнению, Ассоциации стоило бы организовать работу: а) по экспериментальной экспертизе шихтовых материалов и, прежде всего, ферросплавов различных производителей, с тем чтобы выявить наиболее надежных поставщиков; б) по стандартизации с учетом европейских требований для более успешной конкуренции; в) по обучению рабочих...
Read full article на сайте ассоциации «Электрод»
---
Сучасні зварювальні матеріали від ТОВ «ТМ.ВЕЛТЕК»
Е. А. Соломка, А. И. Лобанов, Л. Н. Орлов, А. А. Голякевич, А. В. Хилько
Сучасні технології наплавлення дають змогу протягом року окупити витрати за рахунок економії на придбанні запасних частин і змінного устаткування, збільшення терміну служби деталей, скорочення простоїв устаткування тощо
Read full article
---
---
---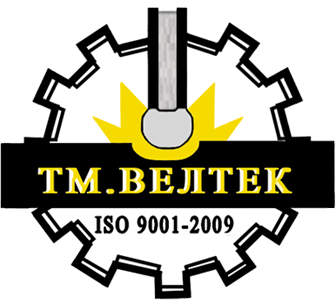 «TM.WELTEC» Ltd.
Fax: +38(044) 200-84-85; Tel: +38(044) 200-82-09;
E-mail: office@veldtec.ua
.